SSL Certificates
Boost your Brand credibility and gain your customer's trust with SSL Certificate
Encrypts Sensitive Information

Provides Authentication

PCI Compliance
Pricing For SSL Certificates
Comodo Positive ssl
₹1249/Yr

Green Padlock + https

Domain Validation

Instant Issuance
WildCard SSL
₹6999/Yr

Green Padlock-Subdomains

Domain Validation

Instant Issuance
Comodo EV SSL
₹13499/Yr

Green Address Bar + https

Extended Validation

1-2 week Issuance
SSL Installation Service
Don't want to do it yourself? Let one of our experts install your SSL Certificate for you!
Help Zone
We have the resources and know-how to guide you through each step of the installation process.
Why do we need SSL?
SSL (Secure Sockets Layer) keeps an internet connection secure and protects any sensitive data that is being sent between two systems including personal and financial details. 
Secure Transactions

Boost SEO
Protect your site from hackers and phishing
PCI Compliance
Safeguard Customer's Data
Types of SSL Certificates
Domain Validation
Domain Validated (DV) certificates are an easy and fast way to secure your website with industry-standard up to 256-bit encryption. You only need to prove ownership over the registered domain.
Takes few minutes to get issued
Best for blogs, personal sites & non-business sites
Browser secure padlock icon
HTTPS browser trust indicator
Organization Validation
Organization Validated certificates or OV certificates offer security to business websites and other registered organizations. CA will contact the organization to make sure it is authenticated.
Takes 1-2 business days to get issued
Best for small-business and organizations
Browser secure padlock icon
HTTPS browser trust indicator
Extended Validation
Extended Validation SSL certificates are the "green" standard which not only encrypts your website but also safeguards it from hackers. 
Takes 3-4 business days to get issued
Best for e-commerce stores
Display Organization name and Country code
Proven to increase visitors' confidence & boost conversion
Steps To Install SSL Certificate
Choose & Pay
From our SSL wizard, choose the right SSL match for your website. 
Generate CSR
Get an order confirmation mail with steps to install an SSL certificate. 
Validate & Activate
Validate and activate SSL. Keep the documents ready in case of EV SSL.
Installation
Finally, you need to install SSL. We can also do the installation for you.
What is SSL?
SSL or Secure Sockets Layer is a standard security protocol that encrypts the connection between the web browser and server. It protects sensitive information like a credit card, login details, and other user information. 
Why I need an SSL Certificate?
Following are the reasons why you need SSL for your website:-
Secure Transactions

Boost SEO
Protect your site from hackers and phishing
PCI Compliance
Safeguard Customer's Data
HTTPS browser trust indicator
Green Address Bar
Can I install the SSL myself?
Yes, of course. But you need a dedicated IP address for it. You can get details set of instructions on how to install the SSL certificate here.
If you don't find the right instructions for yourself, submit a ticket and our SSL experts will help you get through the installation.
What is the difference between DV, OV and EV SSL Certificates?
Domain Validation or DV Certificates
They are easiest to validate. There is only an automated verification that ensures the applicant owns the domain behind the website. If you have a non-transactional website like blog, forum, or personal website, then DV SSL will work for you.
Extended Validation or EV Certificates
With EV SSL, you will have HTTPS + green display bar + organization's name. This takes time to validate as the process includes business identity, legal status, and address. Since it requires a stringent security check, it offers customers more confidence.
Organization Validation or OV Certificates
OV has better security than DV and requires manual verification of the organization's identity. It works best for small businesses and organizations.
How does SSL work?
A browser attempts to connect to an SSL protected website.
It requests the web server to identify itself.
The web server sends the browser a copy of its SSL certificate.
The browser checks if it trusts the SSL certificate or not. If it is trustworthy, it sends a message to the web server.
The web server sends back a digitally signed acknowledgement to start an SSL encrypted session.
Encrypted data is shared between the browser and the website. 
What is SSL and TSL?
TLS uses stronger encryption algorithms and has the ability to work on different ports. TLS is considered as the successor of SSL. 
How much does an SSL certificate cost in India?
You can buy SSL certificates at great prices from ServerGuy. We guide you to the process of SSL installation. If you don't want to do SSL installation yourself, we can also do it for you.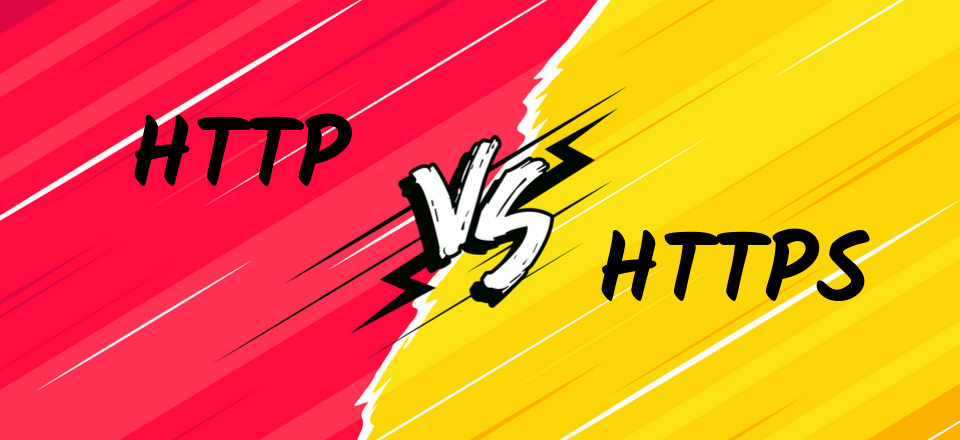 What is difference between HTTP and HTTPS? The main difference between HTTP and HTTPS is of SSL certidicate. Site that loads on HTTPS use SSL...